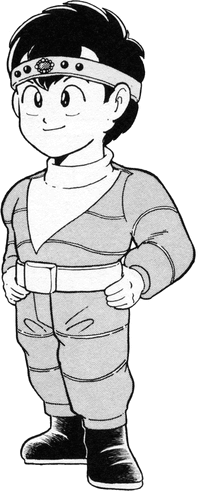 A child chōjin of Planet Rakka. The disciple of Ingen, he is charged with gathering the Seven Chōjin to defeat the Uchu Nobushi.
The anime version changed Beansman's origin to Prince Medaka of Planet Kingyo.
Ad blocker interference detected!
Wikia is a free-to-use site that makes money from advertising. We have a modified experience for viewers using ad blockers

Wikia is not accessible if you've made further modifications. Remove the custom ad blocker rule(s) and the page will load as expected.