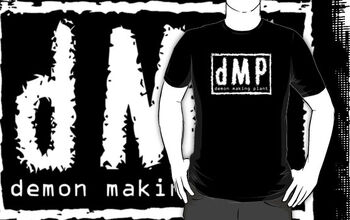 dMp, or Demon Making Plant, is a clan of Akuma, Zangyaku, and Perfect Choujins, collectively known as Akugyo Chojin (悪行超人, Evil Choujin), with a base of operations on Mount Fuji.
About
The dMp has been deep underground and have been training to destroy Earth for thirty years. The leader of the Akuma Choujin was Sunshine, the leaders of the Zangyaku Choujin and Perfect Choujin were Kirinman and Shimao. The dMp was short-lived, however. Sunshine made a deal with Shimao and if his students Rex King and Check Mate beat the Muscle League, Terry the Kid and Kinniku Mantaro, then the Akuma Chojin would rule the dMp. But if they lost they would be kicked out of it.
During the fight between Check Mate and Mantaro the Perfect and Zangyaku Choujin dropped a giant arrow through the chest of Sunshine. The Akuma Choujin then revolted against the rest of the dMp and destroyed themselves. The headquarters on Mount Fuji was destroyed when one member pushed the self-destruct button. The only known survivors were Scarface and Ricardo.
dMp Choujins
A
B
C
F
I
J
K
M
N
P
R
S
T
U
V
Y
d.M.p Arc (Manga Chapters 1-27, Anime Episodes 5-16)
Fights
Bloodshed Gang of Three
Nightmares
Trivia
dMp is an obvious parody of the real-life wrestling faction nWo, or New World Order.
Ad blocker interference detected!
Wikia is a free-to-use site that makes money from advertising. We have a modified experience for viewers using ad blockers

Wikia is not accessible if you've made further modifications. Remove the custom ad blocker rule(s) and the page will load as expected.