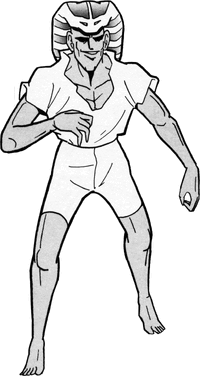 Name: King Cobra (キングコブラ)
Classification: Seigi Chojin
Homeland: India
Height: 200 cm
Weight: 150 kg
Chojin Kyodo: 300,000 Power
Favorite Techniques: Candlewax Sweat, Snakebite, Wax Clutch Kill (蝋固め殺法)
First Appearance: 21st Chojin Olympics Arc
Although he appears to be a snake chojin, he is actually a candle chojin and the snake on his head is a separate entity. The wick on his head was set on fire by Kinnikuman in the first round, and while looking for help putting it out, Benkiman flushed him.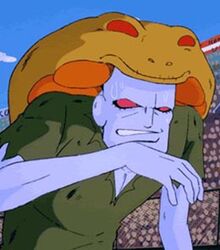 Ad blocker interference detected!
Wikia is a free-to-use site that makes money from advertising. We have a modified experience for viewers using ad blockers

Wikia is not accessible if you've made further modifications. Remove the custom ad blocker rule(s) and the page will load as expected.