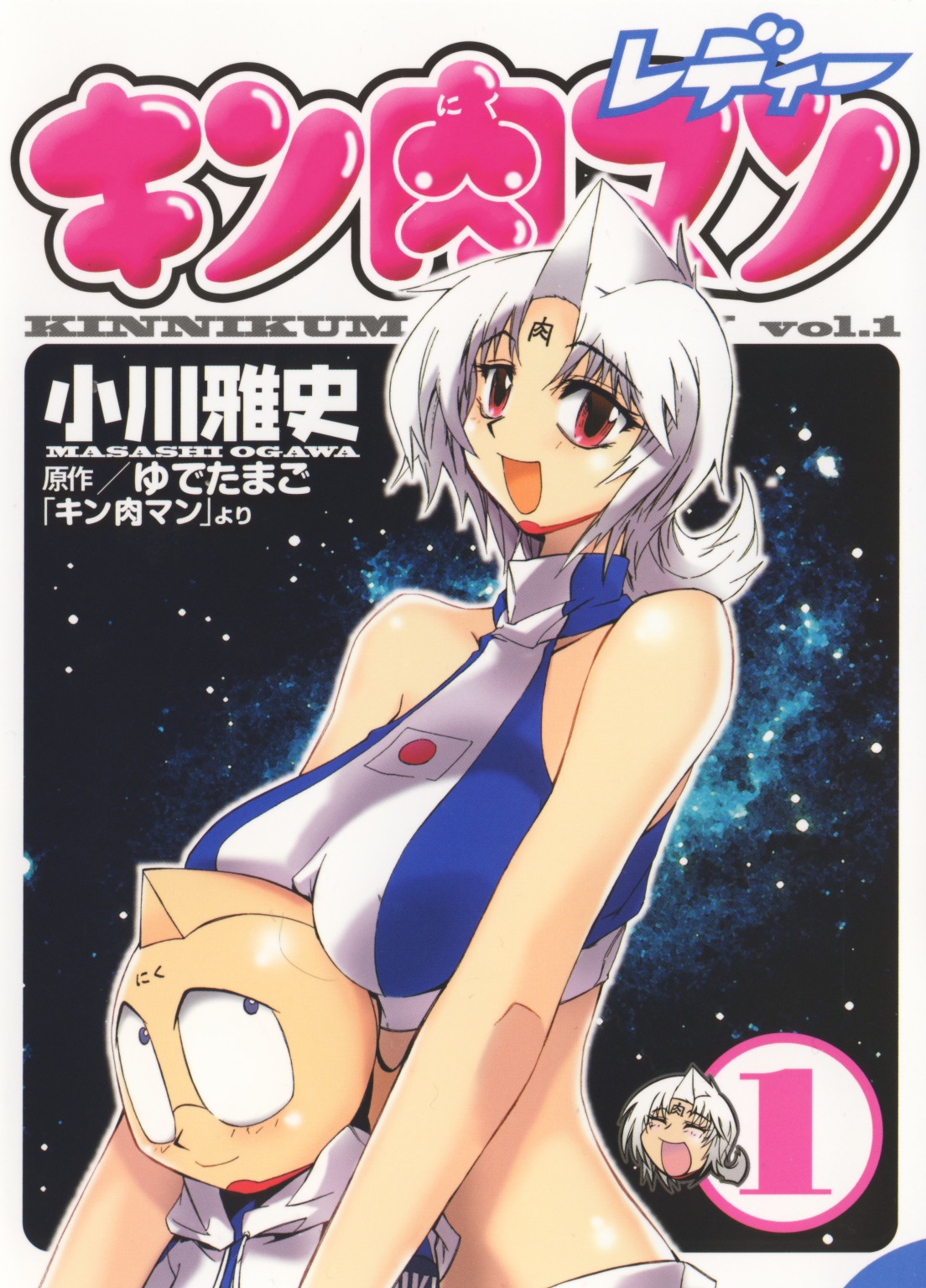 Kinnikuman Lady (キン肉マンレディー) is a manga by Masashi Ogawa serialized in Ultra Jump Egg and published by Shueisha's Young Jump. Its title is a parody of Devilman Lady.
As a side-effect of Meat Alexandria going into hibernation in his Preserve Capsule, Meat's mind transports to a parallel world in which the chojin are now female.
Characters
Lady Robin/Bara Cuda
Mokumokujo
Tulip Woman
Red Mask(female)
Silver Riki(female)
Hellblock(female)
Graydar Girl
Mitsuru Ogami/Wolfwoman
King Cobrassiere (Naja Naja Cook)
Daikokumajin
Miss Americana
External Links
Ad blocker interference detected!
Wikia is a free-to-use site that makes money from advertising. We have a modified experience for viewers using ad blockers

Wikia is not accessible if you've made further modifications. Remove the custom ad blocker rule(s) and the page will load as expected.