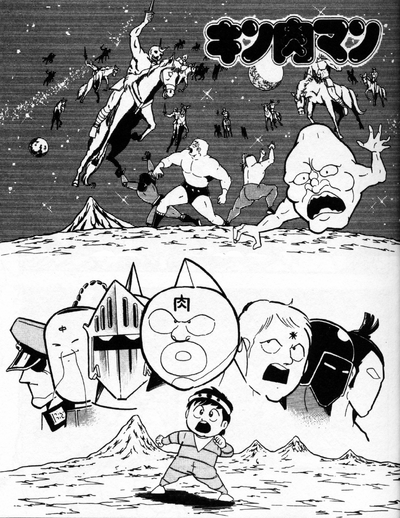 (決戦!7人の正義超人vs宇宙野武士, Kessen! Shichinin no Seigi Chōjin vs Uchū Nobushi)
A TV Special first aired in 1984. It covers the Planet Rakka story arc and takes place after the 21st Choujin Olympics Arc. A young boy from Planet Rakka named Beansman asks Kinnikuman and the others to help save his planet from the Space Samurais led by Black King. The story was a parody of The Seven Samurai.
Cast
New Characters
External links
Ad blocker interference detected!
Wikia is a free-to-use site that makes money from advertising. We have a modified experience for viewers using ad blockers

Wikia is not accessible if you've made further modifications. Remove the custom ad blocker rule(s) and the page will load as expected.